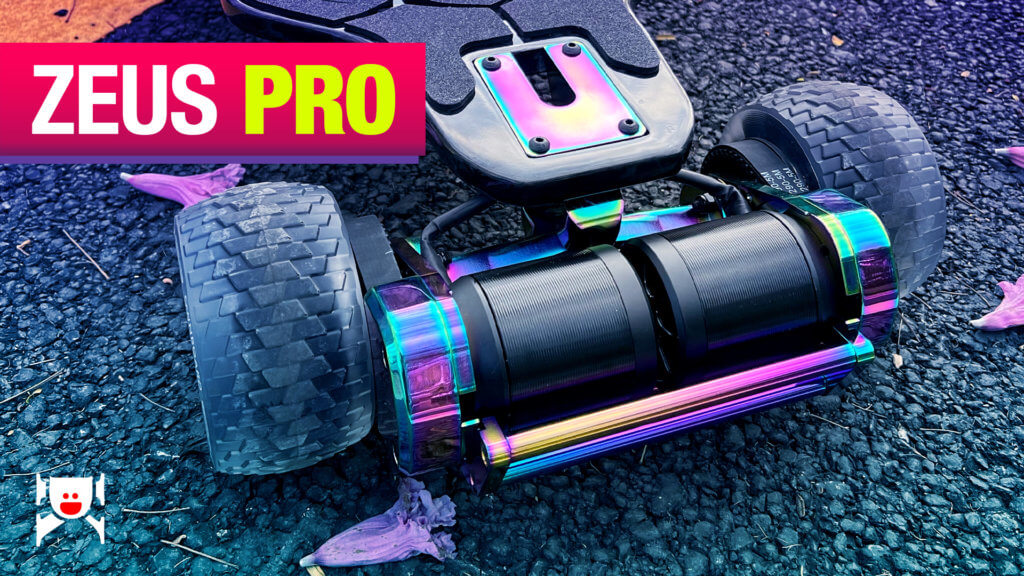 Ownboard has always been an important e-skate brand to follow. They might feel like just another factory pumping out less expensive boards using common parts (Hobbywing ESC, Dongxingwei motors, etc.) but their contributions to electric skateboarding have been significant.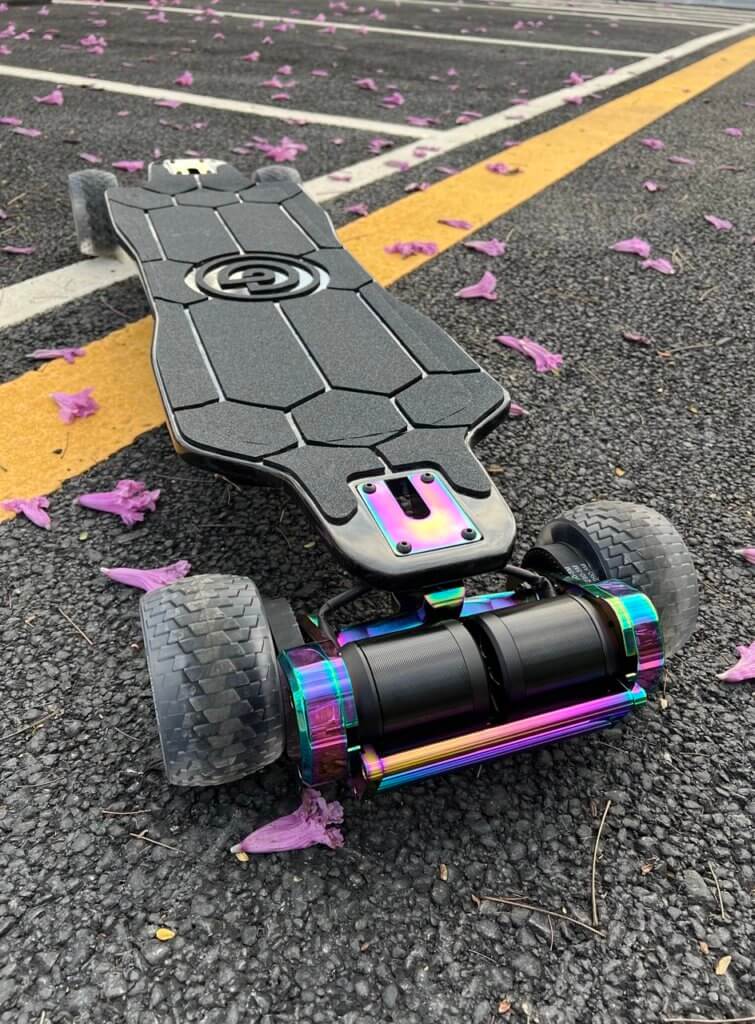 Trendsetter
As far as I know, Ownboard was first to use Hobbywing speed controllers in their production electric skateboards. Prior to this, most e-skate brands used controllers from Lingyi. Over the years, most now use Hobbywing.
Ownboard was first to release a dual belt drive board using Hobbywing, making their board the closest imitation of a Boosted Board in ride feel by a large margin – and at half the price of a Boosted. Others brands followed suit.
They were the first e-skate brand I know of to use slop stopper ring bushings. A small thing but worth a mention.
Ownboard was first to release a direct competitor to Evolve in the 2-in-1 all-terrain form factor. Today many e-skate brands compete in that space.
With the Ownboard Zeus, they were first to release a board that uses 12-inch traditional kingpin (TKP) trucks with split angle baseplates. A Zeus competitor, the B-One Titan, now uses the same trucks (either in design or exactly the same – I'm not sure) and I would not be surprised if other brands soon do the same.
I think 13S4P also became a thing in production boards starting with Ownboard.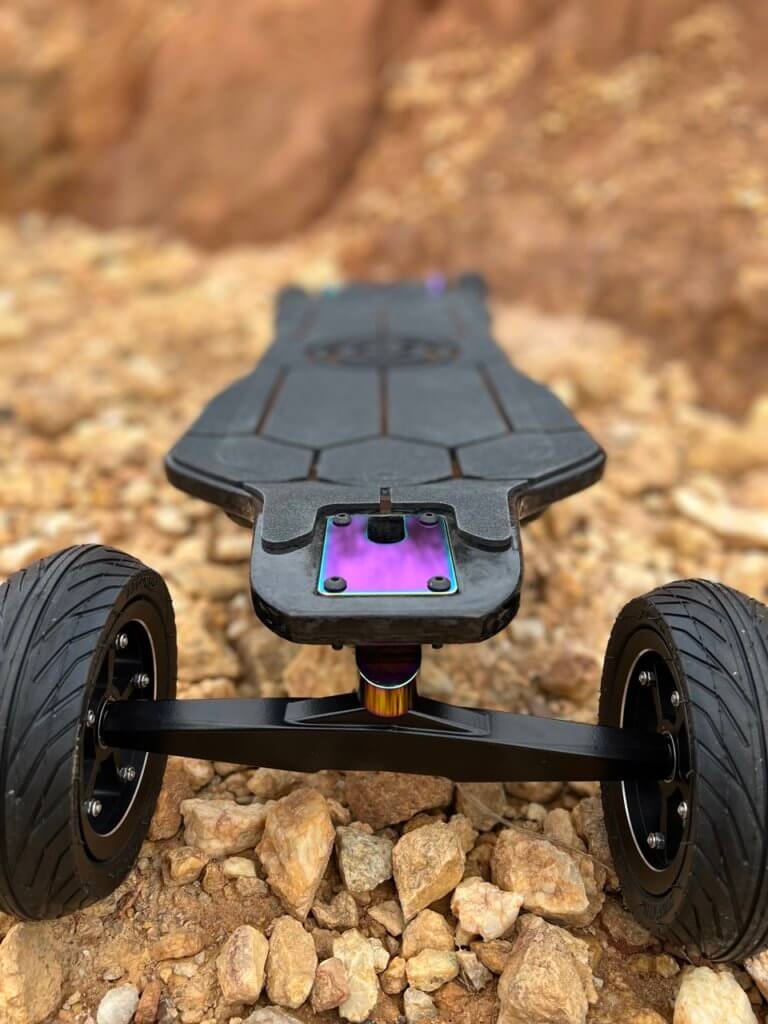 Upgraded Zeus
Here is a complete list of upgrades that Ownboard put in the Zeus Pro based on customer feedback for the Zeus.
Upgraded electronics with battery packs made of Molicel M50A and P42A cells. Molicel cells have great reputation. Various e-skate brands have only started using these cells last year but in theory they should last longer than most other e-skate battery cells.
Upgraded ESC optimized for the new battery cells and tweaked for the strongest acceleration and brakes of any production Ownboard to date.
Upgraded TKP trucks with improved clearance and structural strength. Also, RipTide pivot cups, which is cool because stock pivot cups (from any brand) usually suck.
Upgraded motor guard kit with improved clearance for smaller wheels (80 to 120 mm). Cool that they did this even enough I'm sure most people buy this board with AT wheels. Some people, including myself, actually prefer smaller wheels.
Oil slick anodization on the trucks and motor mounts. To me it feels like a 3rd party aftermarket type of thing to do to a board, but I don't dislike it. It does make the board stand out.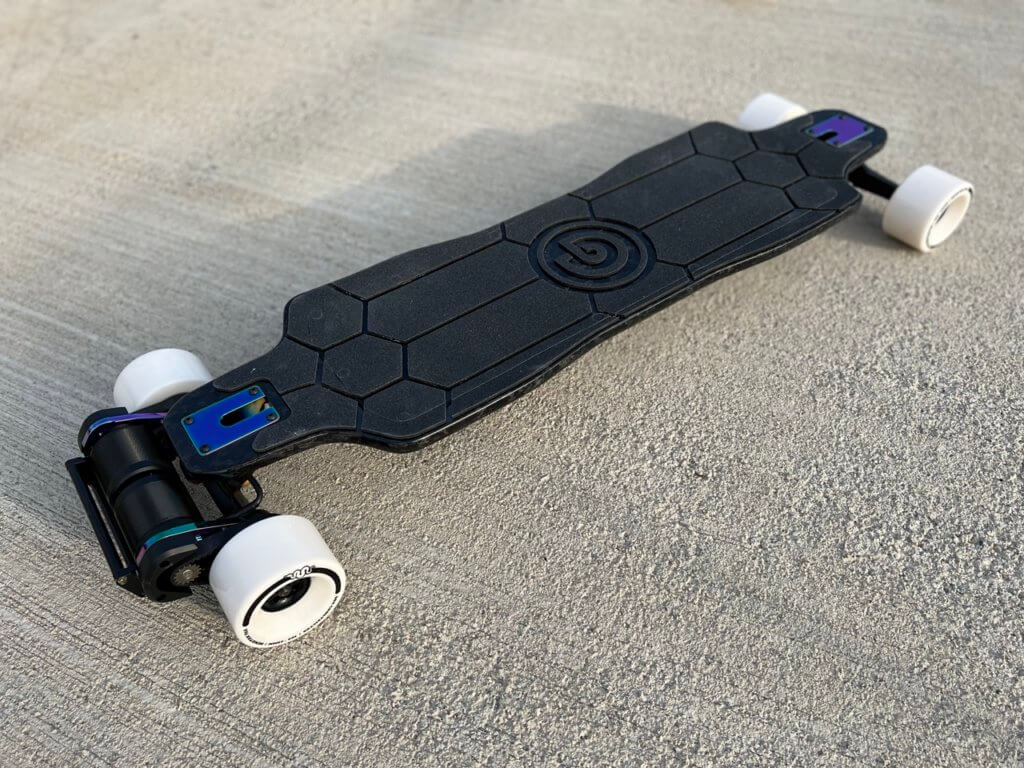 Special Deal
The first 100 orders of the Zeus Pro get a set of 100mm Boa wheels included for free. And using my referral code DKWANZEUS at checkout gets you a $150 discount.
For more deals, visit dkwan.com/discounts.
Photos in this post provided by Ownboard.